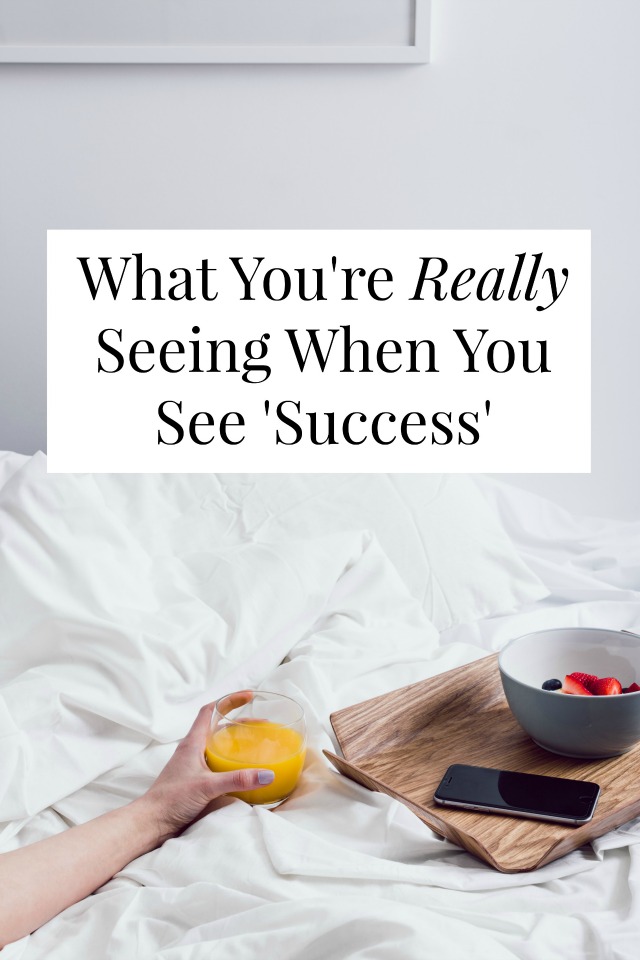 Do you ever fall down an Internet envy hole?
You scroll through someone's Instagram feed, green-eyeing their expensive vacations, 'internet famous' friends, and Pinterest-worthy home. Or maybe your heart beats double time when they share their monthly income. Or your stomach rumbles with jealousy when they launch a course on a topic you'd always meant to write about …. but never quite did.
Sound familiar? Dude, I get it. I have been there.
I'm pretty much the captain of S.S. There's Enough Success For Everyone. I'm leading the parade of A Rising Tide Lifts All Boats.
And yet … I've sat in my best friend's kitchen, moaning that I don't earn multiple six figures. I've unfollowed perfectly lovely humans because knowing that they earn $32,000 a month through sponsor posts makes me want to eat my hat. I've seen the vacations in Italian villas and glared sulkily at the walls of the Mexican beach house where I'm staying. WHY U NOT AN ITALIAN VILLA U DUMB BEACH HOUSE.
This is, of course, ridiculous and unproductive.
It's also not a realistic way to view success.
When we see other people's success what we're really seeing is…
* Years and years of polishing, honing, and perfecting a craft
* Parties skipped and weekends worked
* Thousands of dollars invested in courses, tools, consultants
* A jillion emails, pitches, and comments sent
* Lots and lots of compromises and second thoughts
* A certain amount of right-place-right-timing
What it looks like: an Instagram-worthy trip to Mexico
What we're really seeing: the results of 10-12 hour work days leading up to the trip, irate emails to the Airbnb host when the internet doesn't work, turning on the out-of-office-auto-responder (and then still checking email)
What it looks like: a $28,000 launch
What we're really seeing: five previous launches that flopped, $2,000 spent on a launch coach, fine tuning and fine tuning and fine tuning Facebook ads
What it looks like: a podcast that's gone gangbusters in its first year
What we're really seeing: two super talented women who've been working online + building connections for 5+ years launched a beautifully branded, super helpful podcast that features lots of interesting people with big audiences
What it looks like: a book that's a best-seller on Amazon
What we're really seeing: one million rounds of edits, eight months of writing eight hours a day, interviewing + hiring + working with an editor, a designer, a photographer, and a typesetter
So let's make a pact. When the inevitable happens - when we just a little jealous of someone else's success - let's make an active decision to view that success through the lens of reality. Instead of the gorgeous, impressive endgame, let's squint our eyes and see all the hard word they put into that success.
And know that if we work hard, we can probably do the same.
How do you cope when you find yourself envious of someone else's success? And what does success look like for you?