A month of blog content - effortlessly
Want a blog filled with posts that drive more revenue + followers your way?
(But you're too busy tending to your core business to, um, write them yourself?)
Blog In A Box is a month's worth of posts written to fit you + your readers + your offerings.
Book now! $775
When you started your online business,
you were super excited about your blog.
You'd cozy up to a big mug of tea and spend hours crafting missives filled with love and intention. Each time you clicked 'publish' your heart would skip a beat. Every time you got a new comment, you'd grin at your computer screen for twenty minutes.
 
And blogging worked!
It brought in clients, improved your SEO, landed the book deal, increased your income. But with all those clients and the extra work you actually have less time for the blog … the thing that made all this possible.
Sound familiar?
Or maybe you've just never been much of a writer (that's okay! I've never been much of a mathematician!) and you'd like someone else to take the reins.
Or you're struggling with writer's block and you just need someone else to take over for a bit.
If any of these look like the person in the mirror,
Blog In A Box is for you.
"
I've only been blogging for three months but in that time, Sarah has helped me write pieces that were published on Mind Body Green and Huffington Post! Sarah transforms my ideas and drafts into strategic, blog-ready pieces that will bring me more subscribers, more readers, and more customers. It really feels like she wants to help me. She saves me so much time - work time and worry time.  If I wasn't working with her, I would be losing sleep every month about these blog posts.  Working with her feels like being in blog school with a really kind and honest teacher - and I know that I am going to get the blogs done every month so I can sleep.
- Expat food and lifestyle blogger
"
Blog In A Box is four ghostwritten blog posts - a month's worth - and the associated social media updates.
All you have to do is upload them into your blogging platform and Hootsuite and you will have a month's worth of money-making, sign-up getting, traffic-creating content.
Then you're free to write your book/create your new offering/work with your clients/sip cocktails in Palm Springs!
Sounds pretty dreamy, right?
It is.
"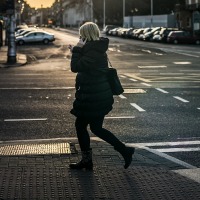 Sarah is an absolute 'turn key' ghost writer. I can give her the gist of an idea and I'm always so pleased with the posts she creates. Having her write my posts frees up so much time to work with clients and develop new products. And she's funny! I struggled to get out the 'corporate speak' that I've been around for years; Sarah's able to write professional, helpful posts for my audience that are still engaging, useful, and fun. If you'd prefer to use your time and energy making money - hire her. NOW.
- Executive leadership coach who works with Fortune 500 C-suite executives
"
Here's what you get with Blog In A Box:
4 blog posts that tie into your offerings, your opt-in, your goals.
 6 social media updates for each blog post.
Twitter-sized images for each post (tweets with images are 94% more likely to get retweeted and favorited!)
 Complete control over how + where you use these posts. Make them into an auto responder series! Use them as guest posts! They're 100% yours.
"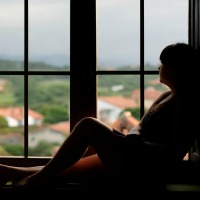 There is no one better than Sarah. She is the consummate professional who also happens to a savvy word ninja! I completely trust her to create a piece of work that is friendly, inspiring, and value-oriented while also matching my voice. I'm fortunate to have a thriving coaching business but that means I have less time to write. Being able to turn to Sarah for occasional ghost writing really took the content-producing pressure off and allowed me to focus on my clients and writing when I was feeling my most inspired vs. writing just to post something. The pieces we created together appeared on sites like Mind Body Green, Move Nourish Believe, Owning Pink, Tiny Devotions, Wonder Forest and The Daily Love - one of her ghostwritten posts received 43,000 likes on Facebook! Anyone and everyone who wants to focus on their business (but keep their blog going) should hire Sarah.
- Life coach and author with 13,000+ Facebook fans
"
How it works:

You click that 'Book Now' button and we choose a date to chat.
I send you a short workbook to learn more about you + your business + your goals.
We meet on Google hangouts bright and early, to talk about the posts I'm going to create for you.
You head off and enjoy your day, I hunker down and become a word machine.
By 5 pm, I send you drafts of your blog posts. You take a peek and suggest edits or changes.
I spend the next morning fine tuning and by noon, you've got a month's worth of posts!
Ready for more time for your Big, Exciting Projects?
Or just more time with your family/partner/pet?
Great! Drop me a line and let's get started!


"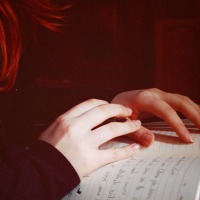 I'm a published author and write for a number of high profile media outlets, and writing was becoming all-consuming. Enter: Sarah Von Bargen. I didn't know how badly I needed Sarah until we started working on a big assignment together. Because of her I've landed bigger opportunities, and my media presence has grown significantly. She is a brilliant ghost writer who always stays true toyour brand and your voice. It's rare to find someone like that and if you have an opportunity to have Sarah ghost write for you, take it.
- Emmy-winning author and consultant with 23,000 Twitter followers
"
"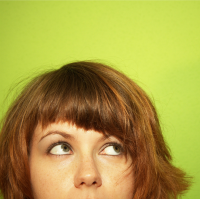 I am an exceptionally confident communicator - if we are talking.  But when it comes to writing out helpful and insightful advice that people can easily consume and put into action - my confidence plummets.  Enter Sarah!  She takes my ideas and crafts my message into an engaging + super helpful article.  It is AMAZING to see my ideas clearly articulated with my voice and my personality intact. They're my ideas - but super charged. If you struggle with creating content that shines and you feel so excited about it that you want to share it with everyone and shout about it from the rooftops - you need Sarah.  You should spend your time on things you love to do and people love to pay you to do. With Sarah, I have better content and get to do the things that light me up - like helping my clients build amazing teams.  (Hint: If I teach people how to build amazing teams and Sarah is on my team… she is pretty well vetted)
- Recruiter + headhunter who built a million dollar company before her 30th birthday
"
"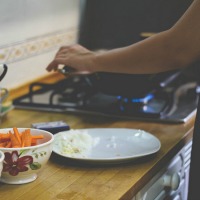 I hired Sarah to support me with my writing because my blog was like a big weight on my shoulder every single week. Even though I had so much to share and say, I spent endless hours (that I didn't have) trying to fine-tune and perfect each post. Sarah taught me how to create more ease with my writing, to come from a more natural place and to relax as I share my message. I feel lighter and for sure less stressed having Sarah in my back pocket. Sarah had ideas that enabled me to deliver my core message but using more creative approaches to reach my audience. My posts are more varied and interesting but still remain true to my voice and brand. Anyone who is looking to connect with their audience consistently but is strapped for time with other parts of their business should hire Sarah. Sarah is an incredible teacher who doesn't just "write" but also shares her secrets on how to connect with a broader audience in the most effective way.
- Food and health blogger with two book deals and 8,000+ Facebook fans
"
"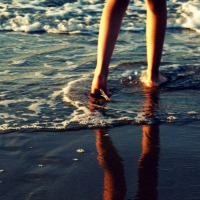 I'm great at what I do but I find writing and blogging really overwhelming. Having someone on my team to help me get my ideas out of my head and into engaging, high quality content makes my life and business so much easier! My readers love the posts Sarah wrote - they've gotten tons of shares and comments, and I used her pieces as guest posts on The Muse and Mind Body Green. If you get stuck or feel paralyzed about creating content and/or blogging, Sarah's your girl.
- Interior and life coach with clients all over the country
"