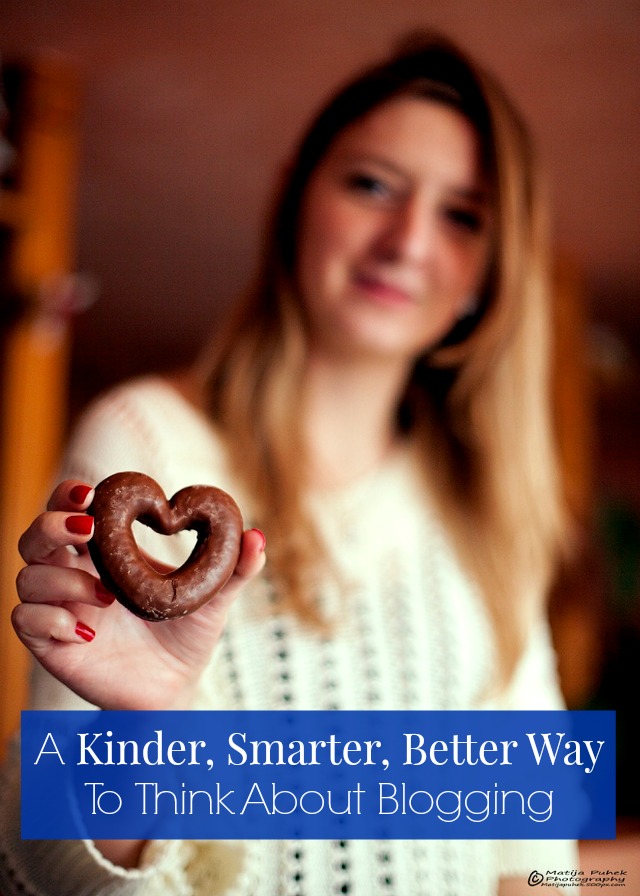 Here's a great way to feel terrible about yourself and doubt your internet abilities:
Google 'rewardstyle highest earner.'
(Don't do it! Did you do it? Gah! Dooooon't!)
If you do that (which you shouldn't) you'll find all sorts of information about fashion bloggers who earn multiple six-figures by posting gorgeous, professional-level photos of their cleverly assembled outfits.
And then, if you're human, you might decide
a) you should start a blog and make a bunch of money
b) that the blog you already have clearly sucks because you're not earning six-figures on affiliate links for skorts
I say this because I've done it. The self-doubt part. The why-am-I-not-making-more-money part.
I've glared at my sweet little blog and cursed my own inclination for posts that can't really be monetized and aren't 'Pinterest-friendly.' I've wondered if I should start posting about makeup and clothes even though I have a three-product makeup bag and just rotate through three sundresses from Target.
This mindset is completely unfair. It's disrespectful to my own hard work, to my blog, and even to my readers. While Yes & Yes hasn't brought me zillions of dollars, it brought me experiences and opportunities I didn't even know existed.
It introduced me to some of my closest friends and helped me meet amazing people while I traveled. It found me on-camera gigs, writing jobs, a literary agent, and an app developer. It gave me (another) reason to try new things and a place to share them. It gave me a space to share important stories and connect like-minded people.
And I think that's the reality of blogging in 2015. Sure, it's possible to earn a living from ad space and affiliate links. It's also possible to earn a living as a professional athlete or an astronaut.
You'll like blogging more if you view it as an opportunity maker rather than a money maker.
We'll all enjoy our blogs more if we see them as a means to an end. Luckily, we get to choose what that 'end' looks like. Maybe it's establishing yourself as an expert so you can book more clients. Maybe you're uniting people around a common cause or starting an important conversation. Maybe you're developing your photography portfolio or interviewing your professional idols. For nearly every opportunity, there's an online instigator.
Give your online space the credit and love it deserves. (We all know that life experiences are worth more than skorts, right?)
How has blogging affected your life? What opportunities has it presented? Do you ever get hung up on how much money you're making directly from your blog?
photo by Matija Puhek // cc