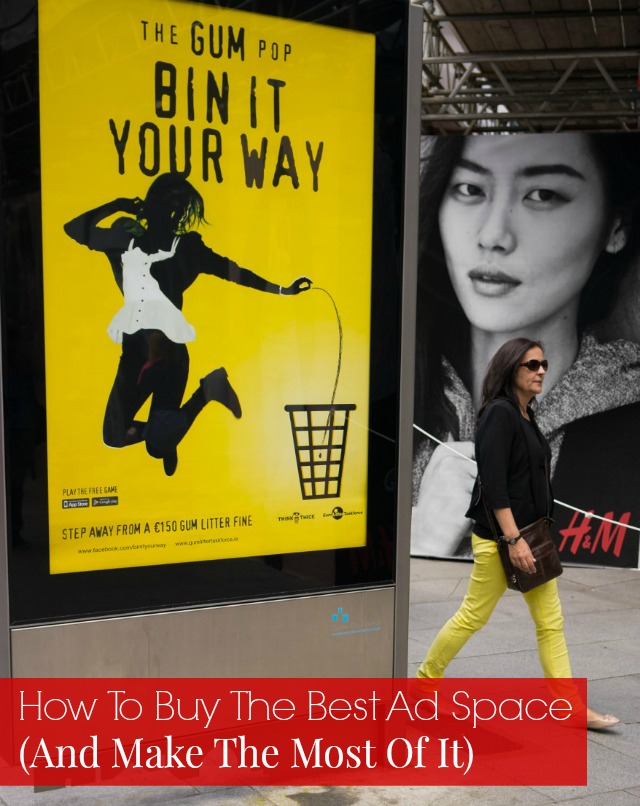 So you're super serious about your site. You bought the domain name, you've got social media on lockdown, and you're ready to buy ad space so you can piggyback off someone else's traffic.
Awesome! But how does one make sure that's money well spent?
I'm so glad you asked, friend.

1. Obviously, advertise on a site that's read by your ideal customers and clients
If you sell artisan vinegars you should be advertising on a food blog, not a fashion blog. If you sell purses you should be advertising on a fashion blog, not an online marketing blog. If you're a mommy blog, you probably don't want to advertise on Rookie.  Generally speaking, lifestyle blogs are a decent fit for most products aimed at women and design blogs work for anything that's style-y and homes-good-ish.
2. Look for (or ask for) testimonials from previous advertisers
What sort of traffic boost can you expect? How many new Twitter followers? How many new list signups? Hopefully, the site will post these sponsor testimonials (mine are here) and if they don't make that information public, they should at least be able to tell you about an expected return on investment.
When possible looks for hard numbers. Things like "When I looked at site statistics for readers from Yes & Yes: the average (lovely) visitor from Y&Y stayed on my site for 3:22 minutes compared to an average 1:22, the bounce rate was 44% compared to the average 78%, and Y&Y was my second largest traffic source for the month." Rather than "Sarah was really easy to work with!"
3. Find sites that will include you in an actual blog post
Now, this is the proverbial needle in the haystack but if you can find a high-traffic blog that includes sponsors in real, actual blog posts, I so encourage you to work with them. I am, of course, biased because I include my sponsors in blog posts but I also speak from experience.  I've purchased sidebar ad space and sidebar + included-in-a-post ad space and they can't compare.
Most people read blogs in RSS feeds these days so they never even see the sidebar! I couldn't in good conscience ask people to pay $80 a month for an ad tens of thousands of people weren't seeing.
4. Link your ad to a list of freebies, your 'best ofs' or your newsletter signup
So you've purchased your ad space. Are you going to link it to your home page? I totally understand the inclination, but it's actually a lot smarter to link to your 'best ofs' (here's mine), your freebies (like Danielle does), or your newsletter signup (like Laura did with her Yes and Yes ad space). 

Your goal with your ad space is to begin a long, loving relationship with your new readers. You don't want those new readers to pop over to your site, read half a post, and then leave, never to turn their thoughts in your direction again. You want them to take action - download something, sign up for something, follow you on social media so you can keep in touch with them.
If you're suuuuper ambitious, you can even make a page that's specific to the readers of the site where you're advertising and make sure that page is optimized to appeal to those readers.
5. If your ad links to a blog post(s) make sure they're optimized + as awesome as humanly possible
What does that mean?  Optimized blog posts
* include in-text links to related content
* are related to your services or offerings and link accordingly
* have gorgeous, Pinterest-friendly images (here's how to make your images more pinnable)
* you've written alt text and title text for the images (it's not that hard)
* maybe you've even used the P.S. trick
I realize this sounds like one metric ton of work but if you're going to spend money on an ad, you might as well, you know, benefit from it. If you're interested in buying ad space on Yes and Yes, you can check out my rates and info here - my sponsors love it and I have tons of repeat business! 
Tell me: what other sites do you know that include sponsors in actual posts? Where have you advertised?
P.S. If you know someone who's bought ad space and been disappointed or is thinking of buying ad space for the holidays, send 'em a link to this post!
photo by Giuseppe Milo // cc