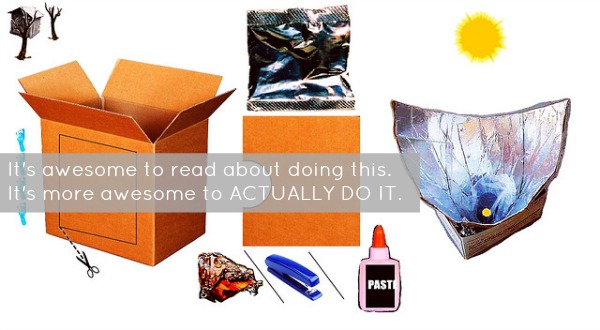 I spend huge amounts of time either:
a) telling people how to do things (use Twitter lists! find ideal clients! roadtrip solo!)
b) learning how to do things (why are fishtail braids so haaaaaard!?)
c) reading lady magazines and throwing themed dinner parties 
I also spend a lot of time Googling how to do things.  When people ask me if I know how to do something I usually say "No. But I just figured we could Google it."
But here's the thing about all those how-tos and tutorials and Google searches:
That information is worth exactly nothing unless you do something with it.
It's incredibly easy to load up your RSS feed with blogs that teach you how to do things
to assemble link round ups of helpful posts
to retweet "5 Ways To Revolutionize Your Blahblahblah" links
But at some point?  You actually need to do that stuff. 
You need to read the whole article - not just the bolded headings.
You need to spend the hour installing that complicated-but-super-useful plugin.
You need to carve out a few hours to nail down your About page.
You need make your first video - even if it's bad.
And this blog post is just as much a note-to-self as a call-to-action.
I'm just as guilty as the next person of reading headlines, scanning chapters, and having to encounter something 45 times before it sinks in that, yes, Sarah, you do need a newsletter.
So let's make a pact, shall we?
Let's read less and do more.
Let's close all those tabs and start writing.
Let's stop skimming and start implementing.
Great things are coming for us.  We just have to make an actual effort. 
P.S. Did this get you all fired up?  Want some help actually making things happen for your business online?  I can help!