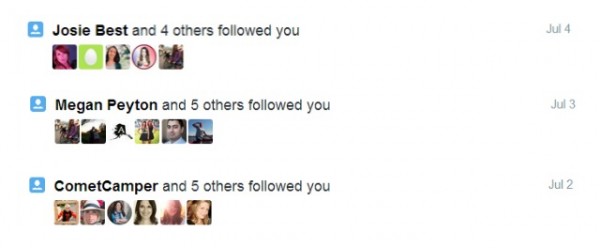 One of the 'Executive Decisions' I made when I started working for myself was that I wanted to keep my clients close and my work personal.
I have absolutely nothing against bloggers who run workshops/mastermind groups/group course but that's not really my style. My own blog is a bit not-by-the-books (even if there's a lot of strategy behind it) and when I've taken group courses, so much of the advice I received was one-size-fits-all-blogs.
While I appreciate your advice, Other Professional Blogger, I don't do makeup tutorials so no, I shouldn't pitch Benefit.
And no, I don't want to do sponsored Twitter parties.
And no, I don't want to go to an all-inclusive resort in exchange for 57 hashtagged tweets.
Again, there's nothing wrong with any of those things (they're all money-makers!) they're just very much not for me.
But one-on-one consulting is speeeeeendy. If someone knows what they're doing, their hourly consulting rate usuallystarts at $200. And ad space on high-traffic blogs can start at $900!
I wanted to create something for micro-businesses, bloggers, or shoe-string-budget sites that would pair customized, just-for-you suggestions and strategy with ad space on Yes and Yes at a rate they could actually afford. 
Enter: Secret Weapon.
Price: $250.
Secret Weapon is a built-just-for-you checklist of 15-20 suggestions for your online space paired with traffic-rocketing ad space.
Depending on your goals + products, we can get you
* more sales + better conversions
* readers that stick around
* heaps more newsletter signups
* a bigger, more engaged social media following
* guest posts on big, high-traffic websites
* more retweets, pins, likes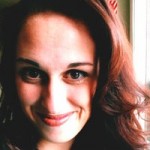 "I've only been had time to implement half of the suggestions Sarah gave me. But with just two months and seven changes, I've seen a marked increase in comments (three times as many as this time last year), 140+ new Twitter followers, 460+ new Pinterest followers, and readers are spending 52% more time on my site. My Domain Authority increased from 23 to 27, which from an SEO perspective, is amazing! Her suggestions with a good mix of quick fixes and more long-term enhancements that I know will lead to big things. Sarah gives you a phenomenal amount of insight and traffic for your marketing dollar."
Erika Sevigny, All Things E

Interested? Here are the details:

Click that 'Book Now' to let me know you're ready for your Secret Weapon
Fill in this handy, dandy form with your  URLs, traffic stats, and business goals so I can properly stalk you
Within 2 business days, I'll send you a packet with 15-20 specific-to-you suggestions
You spend the next 30(ish) days taking some (or all!) of that advice and polishing your online life till it shines
At the beginning of the next month, your 220×100 ad goes into the Yes and Yes sidebar and your images, products, and social media links are included in a sponsor post seen by all of my readers (even the ones reading in RSS feeds)
You bask in the glory of new clients, more traffic, and an online space you're proud of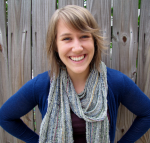 "Secret Weapon helped me gain so many Instagram and Pinterest followers! I can pinpoint the sharp increase in Instagram and Pinterest followers to the day I started using Sarah's suggestions on my blog. I went from gaining a few new followers per week to a couple dozen. And the ad space was great! My data-loving jaw dropped when I looked at site statistics for readers from Yes & Yes: the average (lovely) visitor from Y&Y stayed on my site for 3:22 minutes compared to an average 1:22, the bounce rate was 44% compared to the average 78%, and Y&Y was my second largest traffic source for the month."  Alicia Johnston, Jaybird



I really hope you'll let me immerse myself in your online space, help you perfect it, and then introduce you to my readers. I just know that Secret Weapon will totally change your online life!
P.S. If you're looking for your weekly dose of small business and blogging advice, check out my guest post post Coaching Blueprint about how to create a sane, sustainable editorial calendar!