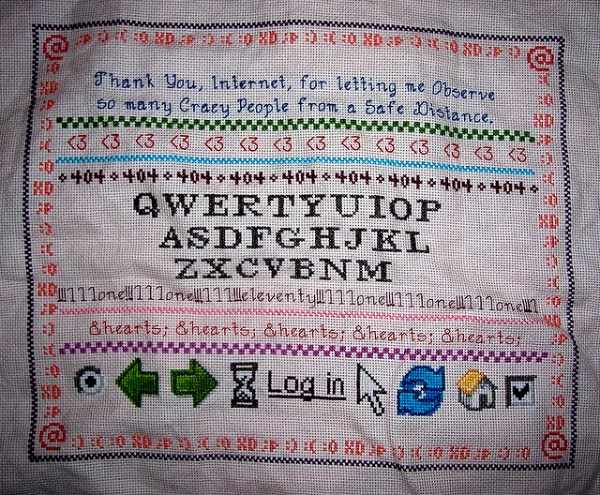 It's the end of the month!  Let's look at some of the helpful, smart things other people wrote on the internet!
Oh my, but this is timely.  10 ways to switch your brain to writing mode when working from home.
Walk around the block
If you work at home, it can be tempting to work from the couch in your pajamas. And while that's definitely one of the perks of the business, it doesn't really help your productivity. Get dressed, walk around the block and pretend you're walking to "work". Grab a cup of coffee on the way into your office, sit down and start your day.
A lot of people ask me how to get their start freelance writing.  I've been getting paid to write since I was 20 and from now on, I'll just be pointing everyone who asks about it here.
Alex Franzen strikes again!  Her favorite (free) tools for writing, creativity, self-expression, and what not.
If you, like me, are still using Blogger for your blogging platform, it's still possible to SEO your posts without all those fancy plug ins. Here are 7 SEO tricks for Blogger.
What's the difference between doing what you WANT and doing what you SHOULD?
Can you just not do it? I personally believe you don't have to do anything you don't want to. If you're in a bad relationship (with a client, a toxic friend, a significant other, a business partner) can you simply break up? If you have a day job you hate can you quit or just not go in today? If your answer is "No. I can't just not do it…" ask yourself "why" a few times and soon you'll get to why you choose to take on this duty or responsibility.
Remember how Allison told you that you can totally forgo the fancy DSLR and use iphone photos on your site?  Kara has an iphone-specific photography e-course!
Yes!  2014 Reboot: Blog Overhaul.  Tons of great ideas about how to fall back in love and get re-excited about your blog this year.
So interesting!  The Notecard System: the key for remembering, organizing, and using everything you read.
What awesome things did you read this month?  Leave links in the comments. 
photo by sailor coruscant // cc