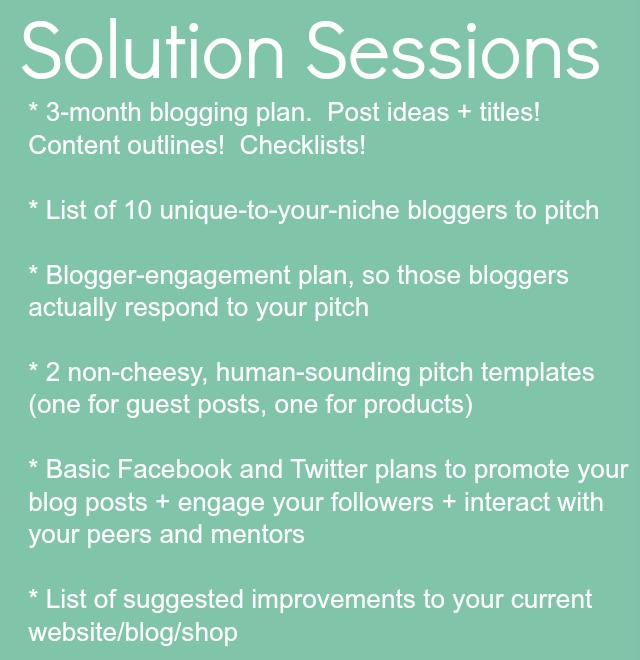 In the spirit of the holiday season (and helping you + your business get a jump on 2014), I wanted to do my small part in spreading good cheer.  In an attempt to repair my karma after regifting that sweater and making my cat wear costumes, I'm giving away a Solution Session to one deserving company, creative, or entrepreneur.
Last year, Arc's Value Village won.  They're a Twin Cities-based, chain of non-profit thrift stores that supports children and adults with disabilities.  Last year, their stores brought in over $2 million dollars to fund special needs programing. Isn't that lovely?  I was flattered to be able to work with such a wonderful organization. (You can see nice things previous clients have said about my work here.)
While I've got a weak spot for nonprofits, you needn't be rescuing puppies or curing cancer to win this Solution Session.  I love businesses and people who are passionate about their mission - whatever that is - and show that they're serious about what they're doing. You're on at least one social media platform. You update things regularly. You do not quake in the face of terms like "at mention" and "Hootsuite."
Sound like you?  Wonderful!  Fill out this questionnaire to apply for the free session; I'll choose a winner next Tuesday.


And? This is probably a good a time as any to tell you:


My Clever Sessions will go from $250 to $300 and my Solution Sessions from $1,000 to $1,200.  If you've been thinking about working together, you might want to book now and lock in my lower rate 😉
Why the change? I need a break from sales pages and About pages.  I'm working on one (or three) apps, a book proposal, and a new ebook. I'm planning trips to Mexico and Alaska and Florida.  My clients have straight up told me I should be charging more.  And honestly? I'm ready for something new.
As always, I am so, so thankful that you make Yes and Yes and this blog part of your online life.  I so appreciate it!