This guest post comes to us via Tara Swiger, Instagram-enthusiast.  She guides creative biz ladies to explore a sustainable business with workshops like Pay Yourself. She leads a Starship full of explorers + a Solo Mission for the brave. You can become an explorer of your own business with her (free) mini-course here.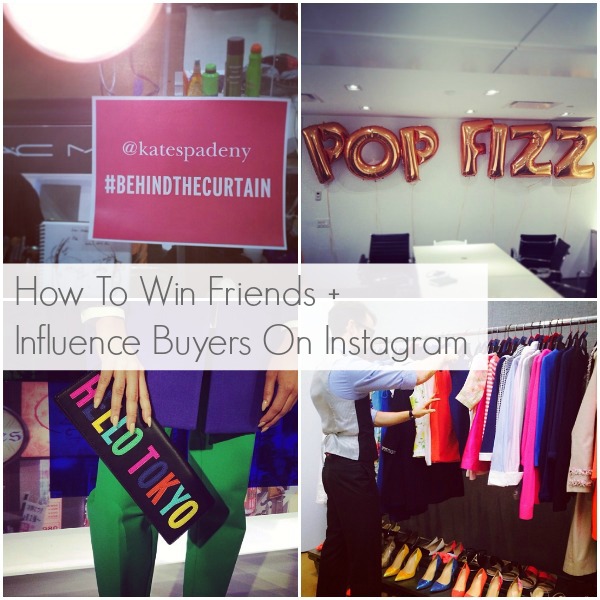 A quick definition: Instagram is a free photo-sharing app for your phone. It allows you to share photos with your Instagram followers and post them on your other social networks (Facebook, Twitter, Tumblr, Flickr and more). It's kinda like Twitter, but with photos instead of words.
So why all the fuss? And can this fuss be useful, to you, a savvy (but busy!) business owner?
The magic of Instagram is that it feels personal. It allows you a peek into my world, through my eyes. Instead of approximating the beauty (or quirkiness) of what I'm looking at with words, I can quickly show you.
Is it for you?
If you answer yes to any of these questions, then it might be worth your time to start using Instagram:
Do you work with or create physical products? (a maker, crafter, or artist, or an online or local seller-of-goods)

Are you based in a location that clients and customers visit? (A shop, studio, spa, classroom)

Is travel a part of your brand or service?

Do you want to develop a personal relationship with your customers and clients, and give them a "behind-the-scenes" look into your life?
If you choose to use Instagram to reach your customers, remember to:
Be a person. Instagram is a personal medium, so unless you're Macy's or Starbucks, it makes sense to use it as a person, with a single point-of-view. (This doesn't mean you have to share personal photos of kids or cats, but do use your name + photo.) Include your company name (and what it does!) in your profile + include a link to your website.
Take photos of the new. When new items come into your shop, take a picture to share. When you create a new product, take a picture of it. And when you go new places, take a picture.
Show the process. A stream that only shares finished products will get old fast, but your customers will love to see how you create what you sell. Show the successes, the failures, the drafts. Take photos of your workspace during every part of the process. Even if you don't make a physical product, something about your day has a process (your 10th cup of coffee?) so share it!
Share the useful, entertaining, and educational.  Think about your role in your customers' lives. Are you inspiring, educating or entertaining them? Use your Instagram feed to continue this message in photos, whether it's images of your work, a great book, or the best local cupcake shop.
Make your client the star. With their permission, share photos of your happy customers - wearing your dresses, knitting with your yarn, or decorating with your pillows. Even if you don't sell physical items, you can snap a photo of your thrilled client.
Do you use Instagram for your business? Share your best tips in the comments!