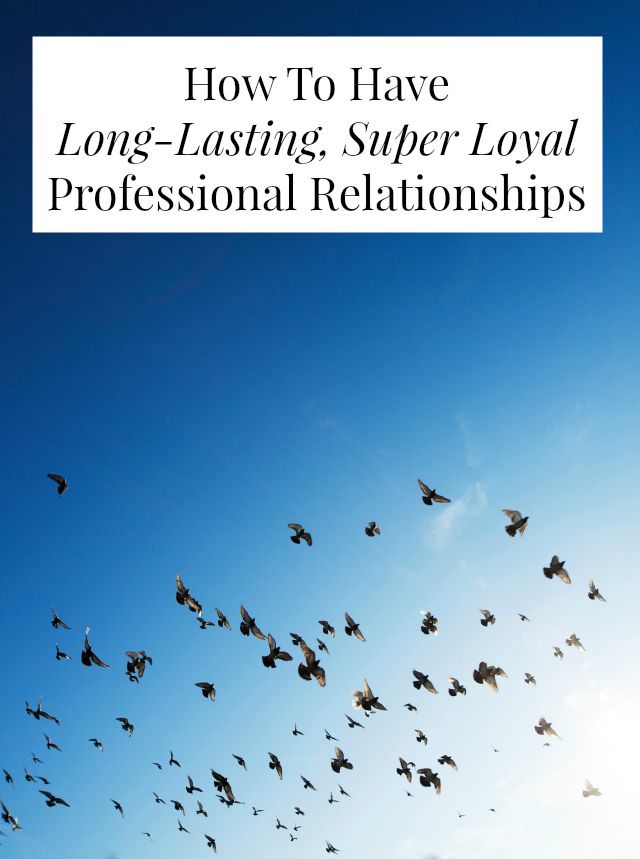 On a scale of 1-10, how weird is it that I've known most of my clients longer than I've known my husband?
Wait. Don't answer that.
It's not that I married my husband a few months after meeting him, it's more that I've been with most of my clients for a very, very long time.
I knew Dr. Danielle Dowling before she was a doctor, back when she didn't have a Facebook page and she was juggling a full-time job with grad school and clients. I started writing for Maria well before she became a mom (little Callum is almost two now!) and the first time I talked to Rikka was during a pit stop on my spring 2012 road trip around Louisiana.
Is there a secret to long, super loyal professional relationships? Honestly, part of it is luck. I lucked into finding clients I like who happen to be so good at what they do they're still in business (and can afford me) five years in.
But the stuff of great relationships is made up of four probably obvious things and one slightly less obvious thing. If you'd like to create awesome, business-building, long-lasting professional relationships, here's what you can do.

The probably obvious stuff
Do what you say you're going to do, when you say you're going to do it Click To Tweet
If you only read one sentence in this entire blog post, let it be the one above this. This seems ridiculously, painfully obvious, but you would be floored by the level of flake-dom that occurs in the online world.
If your clients have ever hired anyone before, they've probably experienced people missing deadlines. People ignoring the guidelines. People failing to invoice. People ignoring the word count or the swipe files or the hex codes. People jacking up the price without notice. People bailing on a project when things get hard. People failing to double-check for typos or dead links.
When you don't do these things – when you're reliable and prompt – you're already ahead of the pack, setting yourself apart. You will never, ever, ever lack for business. Ever.
Be good at what you do
As crazy as it sounds, I think being good at what you do is less important than being reliable and prompt.
A magazine editor friend said it best. "I'd rather hire a decent writer who hands in their work on time, with the right word count, on the right topic than a genius writer who's always late and over the count. I'll hire the reliable, decent writer over the late, genius writer every single time."
Refer + introduce people
I do my best to work with clients I love and whose work I believe in. So when my friend is looking for a therapist or life coach, Danielle and Katie are at the top of my list. Elise writes about food psychology and Kenden writes about meaningful meals? Well, clearly they should be introduced. Natalie writes about entrepreneurship and Susan helps entrepreneurs build teams – obvious guest posting opportunities, right?
If your client is looking for a good VA, a talented photographer, an SEO guru, or a web developer and you happen to know one – hook them up. If your people could help each other, introduce them! It's easy and it's good karma.
Promote their stuff
You don't need to tweet or blog about every single thing your clients do, especially if your followers or readers aren't your client's ideal customers. But if you think your people might like what your client is up to – like Danielle's book or Elise's #12tinychanges challenge – share it.
Your people like knowing about awesome, helpful things! If your clients are creating awesome, helpful things go ahead and share them! Again, it's easy and it's good karma.
The less obvious thing
Treat your clients the way you'd treat any other human you like + respect
When I got married, Danielle sent me a bouquet and Maria sent me an amazing set of cheese knives (because girl knows the way to my heart.)
On Norma's birthday, I sent her a link to Sam Heughan saying happy birthday in Gaelic (because I know she's a devout Outlander fan.) When I was in Santa Monica, I met up with Alexa for breakfast and when I was in DC, I stopped by Elise's house to meet her gorgeous dogs and stuff my face with her food.
Just like any other human being, clients like to feel appreciated and valued – not just because they employ you but because you have an on-going relationship and you like each other. Show your clients that you like them! Like, as human beings!
Do you have long-standing professional relationships? How do you stay in touch and let your clients and vendors know you appreciate them?