This post is part of a blog tour inspired for Jump: Into your business, your life, your dream -  a must-have digital guide for new coaches & creatives. This all-inclusive eBook will teach you how to start a business, find your niche, brand like a pro, and make the jump with confidence. Find out more here.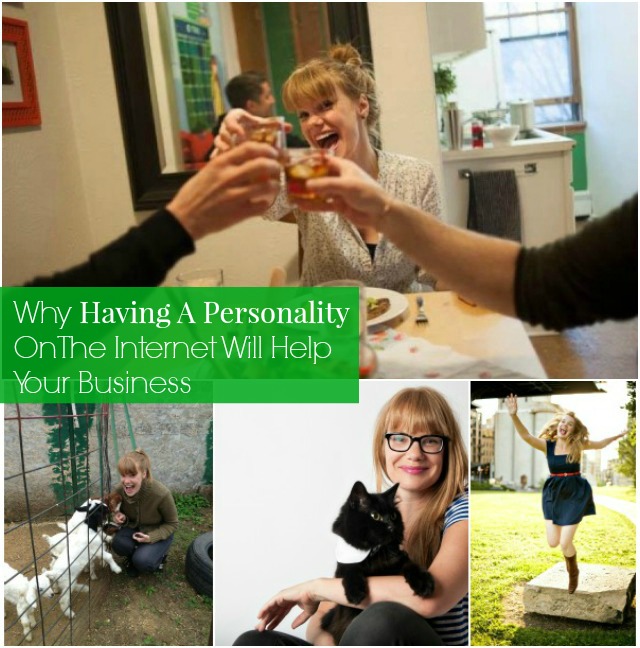 If you've ever read my blog or if we're friends on Twitter, you probably know:
I love - without irony - Ke$ha, Dolly Parton, Richard Simmons.
I think dressing my cat in costumes is hilarious.
I travel heaps and have been plotting a trip to Russia and Mongolia for a while now.
I would rather read National Geographic than Cosmo. Any day. Ever.
I'm sure there are people out there who would hide their love of cat costumes and 'Die Young' under the proverbial bushel.  And maybe you feel like - despite my many happy clients - you can't take me seriously because last year I wore a drop-crotch onesie, a single earring, and a faux-mo to a Ke$ha concert.  (I'm 34.)
And that's totally okay.
While I don't write a lot about my personal life or the intimate details of my relationships or family on the internet I very, VERY much believe in being who you are.  All the time. Online and off.
For me this means:
Occasionally being a hardass.  Being totally transparent about how much I charge and how I work.  Trying new things. Being open about my failures.  Liking what I like - unapologetically.
Why is it important to have a personality - on the internet AND in real life?
1. It will separate you from the crowd
There are about a million website designers/social media consultants/content strategists/life coaches and many of them deliver equally good products.  But inevitably, we hire people we like.  And you know who we like?  People we relate to.  I love working with Kim Lawler because she's talented and prompt.  I also like working with her because her About page says "I think this is the place where I'm supposed to tell you that I'm a "web development ninja", or a "jQuery wizard"… while both of these things might be true, I'm not a douchebag, so I won't."   There are heaps of lovely, mellow, green-juice drinking life coaches out there.  I will never hire any of them because I don't particularly enjoy meditation or green juice.  I enjoy hip hop and coffee.
2. It will help you find your people
Success isn't just about the people who hire you, it's about the people you surround yourself with.  When you're honest about who you are and what you're about, you'll attract similarly-minded people.  I've found amazing online and offline friendships with Winona, Kelly, Rachel, Alex, Marie and heaps more ladies - partially because we all love Dolly Parton and partially because who we are online is who we are offline.
3. It's a million times easier than pretending to be something you're not
A cautionary tale: a good friend of mine founded a successful accessory label when she was in her early twenties.  Said friend loves to drink, swear, tell dirty jokes, and generally be as awesome as humanly possible.  But her brand? It was all satin and buttoned-up sweater sets.  She felt like who she was wasn't really 'the right fit' for her label so she spent yeaaaaars promoting and producing beautiful pieces that she, herself, probably wouldn't use and going to cocktail parties in fancy dresses and making polite chit chat when she probably would have rather been at home watching The Walking Dead.
She also spent some time in therapy.
Lesson: it's exhausting, time-consuming, unsustainable, and probably unhealthy to hide who you are on the internet.
So let that weirdo shine!  Tell us what you're into, how you work, what you don't like.  We'll probably like you even more.
Who do you think lets their personality shine through online?  I think Ash Ambirge, Nicole Antoinette, and Smaggle do a great job with this.