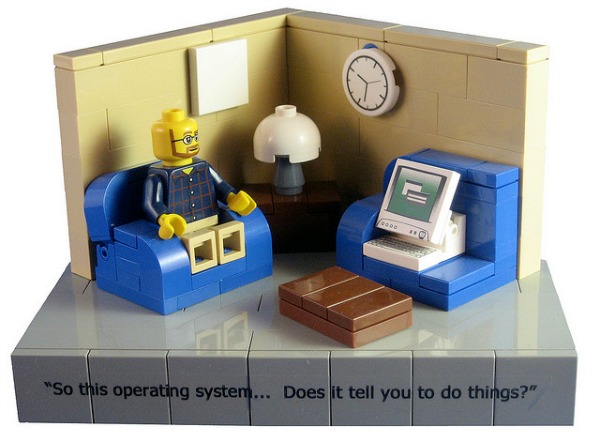 Helpful links for you, dear creative/freelancer/small business owner!
A reminder that the words on your website are often more important than just about anything else.
Think about all the things you could communicate with a simple page like this. If you're a businessperson, you could sell something. If you're a teacher, you could teach something. If you're an artist, you could show something you've made. And if your words are good, people will read them.  If you're a web designer, or a client who is working with one, I'd like to challenge you to think about words first. Instead of starting with a style guide or a Photoshop mockup, start with words on a page.
Want to know all the different ways you can monetize your blog?  Listen to this.
Another good podcast - this one about content marketing.

If you've ever had clients, you've probably gotten angry at them.  A reminder that amateurs get angry with clients - professionals educate them. 
But the truth is, we deserve the clients we get. Bad clients aren't the result of some cosmic force working against us, they're more likely the result of our own actions. Frustrating clients are the result of some misstep we've made along the way. To do our best work and work with the best people, we need to be diligent in our relationship with our clients.
I cannot believe I didn't know about Explore. Create. Repeat.  A gorgeous website full of helpful content for creatives, makers, and the self-employed.
Do you have a virtual assistant?  And you're pretty sure you could be making better use of their time?  Here are 101 things you could have them work on. 
9 habits that make freelance life hard + 9 counter-habits that will grow your business.
Helpful! 20 things to do when business is slow.
What great things have you read recently?  Leave links in the comments!
photo by andertoons // cc