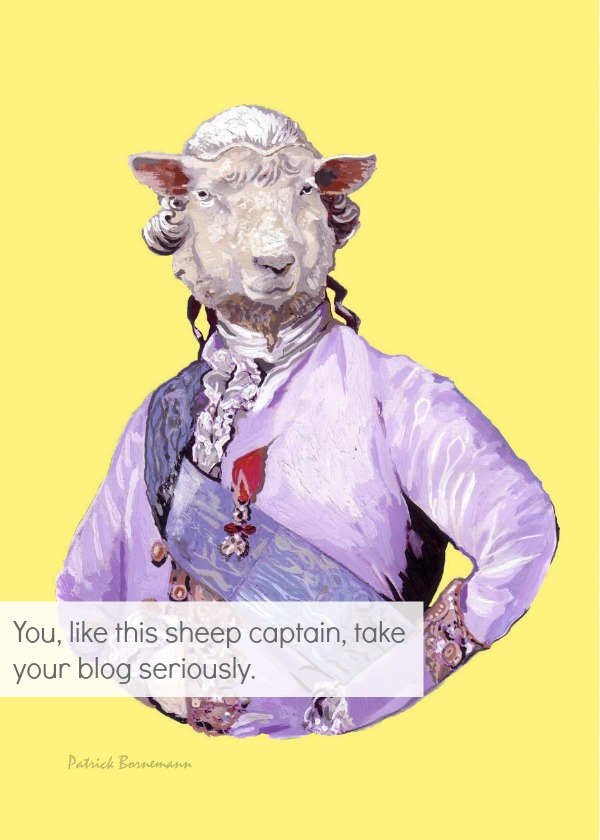 Are you looking at this blog post thinking "Well, that's a cop out, Sarah.  You didn't even write anything!  You just linked to a bunch of helpful, informative stuff!"
And while that is true, dear reader, there's a method to my madness.  Link round ups are a great way for me (or you or any business/blogger) to help out their readers/customers and build relationships with the people they're linking to.
Also: I wanted an excuse to feature that hilarious sheep print.
Is it time to abandon Facebook?
First, the minute you actually depend on Facebook for your business, they will change their terms of service in a way that causes you pain.  Second, "engagement" does not equal "customers." I see too many coaches in particular who have magnificent engagement on Facebook. They get tons of shares and comments and likes. But that's not translating into business. That's not marketing, it's an annoying hobby.
How to write emails that get an immediate response.
15 WordPress user errors that make you look silly.
You probably already know that guest posting on other blogs and hosting guest posts is one of the best ways to network and boost traffic.  Here are two great (free!) downloadable worksheets to help get you pointed in the right direction.
Got a product that's not selling as much as you want?  Here are 8 ways to boost your sales.
It's totally possible to take great product photos using just a bright seamless background, natural light and free photo editing software.  Yes, really!
Have you read any particularly helpful posts lately?  Leave links in the comments!


image by art california, for sale here.