This guest post comes to us via Jessica Hammond, a photographer, writer, and lifelong equestrian. She loves demystifying photography, reading CanLit, and steeped tea with lavender honey. You can follow her on Twitter and Facebook!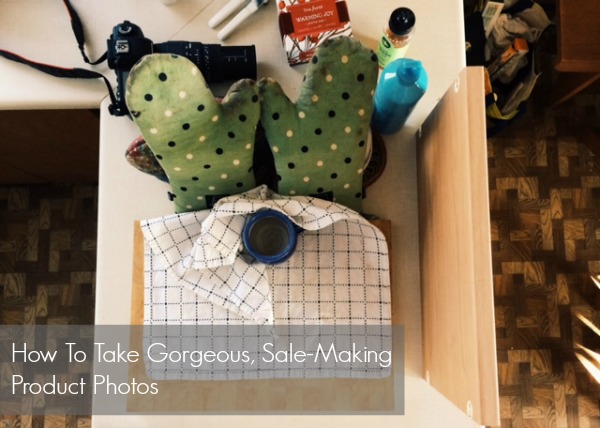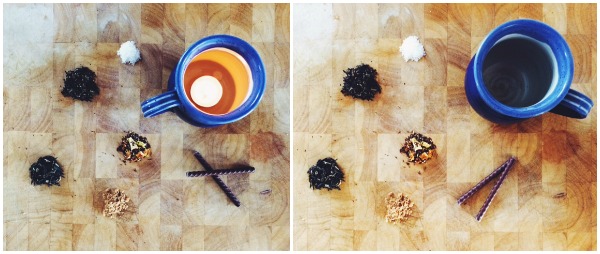 I'm an avid tea drinker. Prairie Berry loose leaf oolong, caramel roobios, blueberry pomegranate white, run-of-the-mill orange pekoe … You name it, I steep it with lavender honey. Being a photographer and a self-proclaimed tea geek, I'm easily enchanted by mugs, teacups, and ceramics to host my delicious nectar into a personalized drinking device. Sure, I own several plain white mugs, but I enjoy my tea the most when it's steeping in something handcrafted and special. 
I'm not the only one who loves handmade cups and mugs. While I haven't got a clue how to make them, I can spot a good one a mile away. As most Etsy shop owners know, that first impression is a key indicator on your sales, engagement, and overall shop's success. For folks who are looking to amp up their game and reel in the real tea geeks, I've got 3 easy steps to achieve great product photography in your Etsy store!  
 1. Know your product, know your message
For now, we'll stick with the tea drinker's wet dream: the perfect ceramic. These are handmade items (a huge genre of shops on Etsy distinguish themselves as handcrafted or homemade) that have their own message. Photography is, whether we like to admit it or not, an artistic expression. Photography is also one of the biggest ways in which Etsy shop owners have to show off their impressive work. Poor photographs reflect poorly on the product, as well as the effort that has gone into them.
As the maker of mugs, you know your product like the back of your hand. Tea and coffee and the people who drink them are looking for warmth, looking for taste, and they're looking for an addition to their interior style. They want to display their mugs proudly, along with their stash of looseleaf and herbal teas. They want to be photographed sipping away on their winter chai as its steam curls in the air. The message your photos need to convey, then, are something like warmth, and taste, and style. Things like comfort and intimacy could also play into your message.
2. Build your space
Not many of us have home studios, large umbrellas, and a range of external flashes. That's okay. You're a handcrafted tea cup creator, not a photo studio! Whether you've got a dSLR, a point-and-shoot, or an iPhone, couple that with your kitchen counter, floor, and a big window? You're ready to take some photos, my friend.
One of the most important points to remember about product photography is to make it intentional. Whether you want your product to be isolated and on display, or surrounded by complimentary items, images, and symbols, is entirely up to you. But either way, you have to make that decision.
Start with a few test shots, focusing in on your product. Review the photos and see what's distracting your eye — are there odd shapes or out-of-place colours in the background? Does the isolated tea cup look lonely and dejected all by itself, or regal and stylish? There's no requirement stating you need to take The Perfect Shot the first time you do. Mug maker, remember?
 3. Set your scene
Don't be afraid to get stylish. You don't sell cookies and sugar cubes? That doesn't mean you can't include them in your photo! What goes better with tea than sugar, or honey from a label-free jar on a comb, or a splash of milk, or cookies?
Carefully placed piles of loose leaf tea would also compliment your tea cup nicely! When you figure out your message, and you decide what sort of space you need to build, pull together your elements. Maybe you want a collection of wildflowers in a clear jar on the table. Whatever you deem fit, make sure it adds to the scene. Great inspiration for setting the scene would be magazines like Kinfolk, stylist and blogger Beth Kirby, blogger Kelsey Brown, and blogger Sarah Kieffer.
If you're an Etsy shop owner, you know that first impressions are a key indicator on your sales, engagement, and overall shop's success. Because of this, you want to make sure you:
 1. Know your product and know your message. Picking keywords to describe your product will help you understand your message!
2. Build your space. Whatever you do, make your space intentional!
3. Set your scene. Once you know your message and you've built your space, set up your scene using the appropriate style!
Do any of you guys sell physical products?  How do you photograph them?  Share any tips in the comments!