Are we friends on Facebook?  I'd sure love it if we were.  And if we already are, you've probably seen me fussing with my photo albums.  In an effort to make better use of all the posts in my archives and to organize things in a pretty (and dorky) manner, I inadvertently stumbled upon something clever.
And once I fell down that proverbial rabbit hole, I got to thinking about all the other ways a blogger/entrepreneur/company could use their Facebook photo albums.  Let's get to it!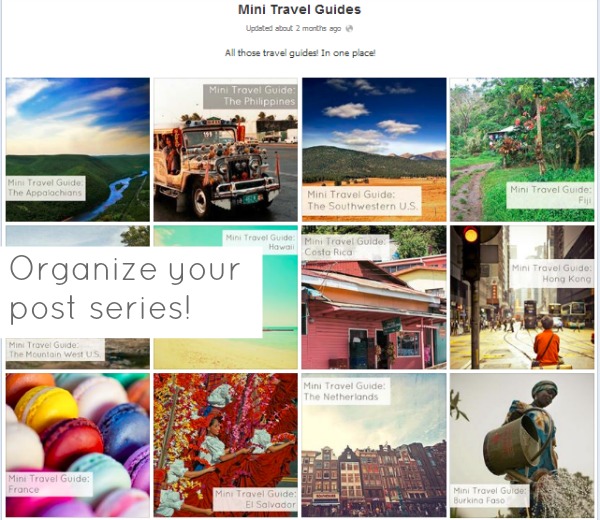 Photo albums for each of your post series
If you, like me, have on-going post series, this is a great way to make use of your archives and encourage your Facebook friends to have a dig through all that useful content.  You can also make photo albums for tags you regularly use on your blog - vegan recipes, hair tutorials, how-tos.
To make these photo albums as engaging + clickable as possible, crop your post image into a square and overlay the post's title. Now your readers will be able to see all the posts on one prettily organized page.  If you're feeling ambitious, you can schedule some tweets telling your Twitter followers that they can find all your travel posts in one place now.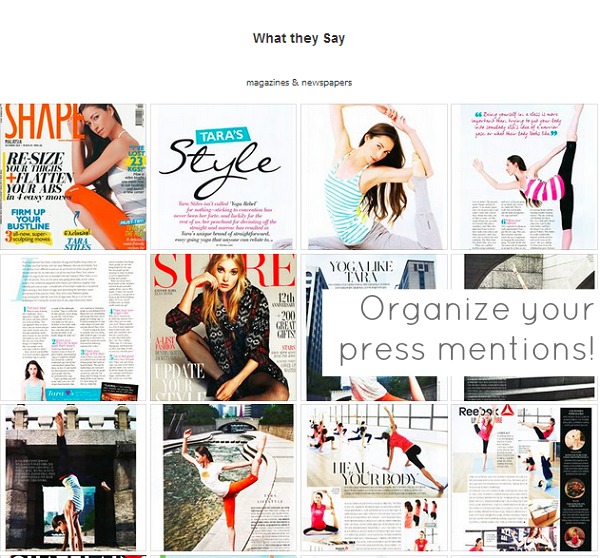 A photo album of your press mentions
If you and/or your products are getting written up in magazines and newspapers, tell us about it!  It's a lovely way to showcase your authority - in addition to those inevitable sidebar links.  You could also use this space to share screen shots of good Yelp or Amazon reviews.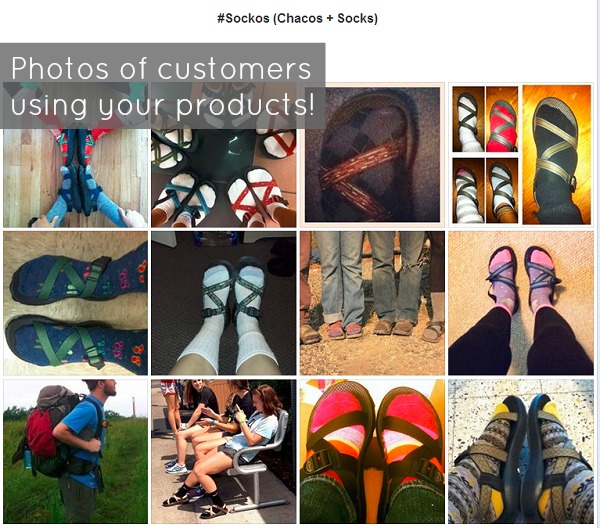 A photo album of customers using your products
Encourage your customers to send you photos of your products in use.  You never know how someone is going to style your dress or what recipe they'll make with your maple syrup!  If you're feeling generous, you can offer them a discount off their next purchase in exchange for sending  you photos.  And then if you're really on top of it, you'll encourage them to include their social media information with their photo so you can @mention when you post their photos.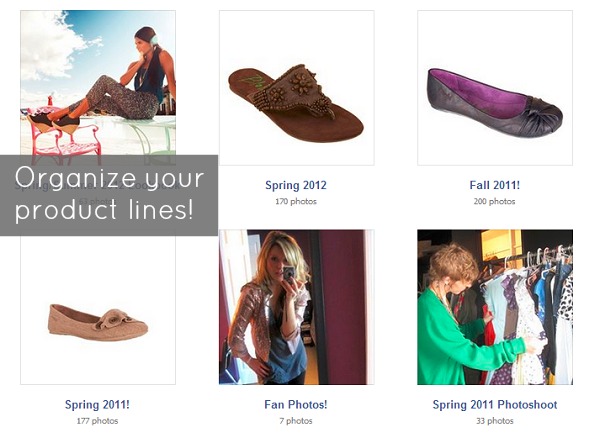 Photo albums for each of your product lines
Do you come out with new products each season?  Or maybe you've got different products lines for different consumers? Make a photo album for each line.  It makes it easy for your followers to see all of your goods in one place (other than your online shop) and reaches people who follow you on Facebook but might not check your website regularly.
And if you don't want to do any of this?  Make a photo album of your cat being needy.
Are you utilizing your Facebook photo albums?  Any other awesome tips to share?
P.S.  You've obviously installed the newsletter and Twitter apps on your page, right?  And customized your url?  And customized your app images?