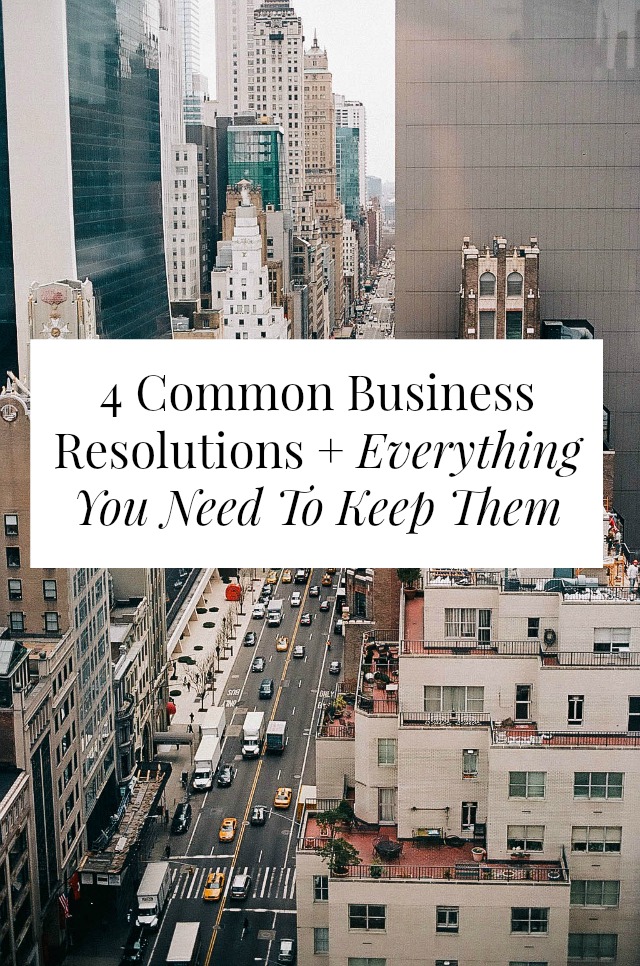 It's nearly 2016! Are you thinking about the resolutions you can make for your business next year?
It can be a lot more fun to make business resolutions than personal ones. Who wants to think about going to the gym more when you can think about posting on Facebook more?
If you're making business resolutions for 2016, these posts will help them stick!
Business resolution #1
"In 2016, I'll grow my blog readership"
Business Resolution #2
"In 2016, I'll finally get social media figured out"
Business resolution #3
"In 2016, I'm going to write more and better"
Business resolution #4
"In 2016, I want to find some of that fabled 'work/life balance'"
I hope those help, friends! As for me, my 2016 business resolutions are to start creating content upgrades and host my first webinar. What are yours? Tell us in the comments so we can hold each other accountable!
* Okay, technically not everything. You also need a good work ethic and an internet connection.