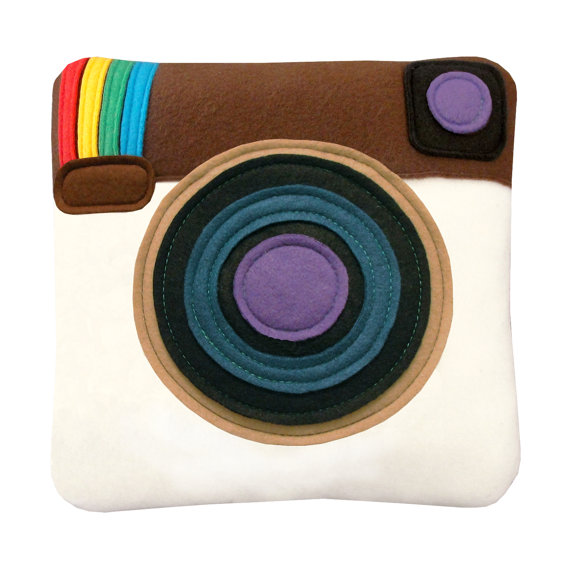 This Instagram pillow is adorable. Are we friends over there?
If you're a blogger who offers sponsorship spots, this post is helpful and insightful.
The main thing I keep in mind with sponsorship is that, as a blogger, I have a responsibility to readers to remember that I'm vouching for each person whose blog I share. If I begin to share people and products who aren't a good fit, the trust that I've established with readers begins to crack. I'll stop being a source for quality posts and recommendations and risk losing readers' interest and support.
Could changing your password change your life?
More life-changing happening in this post: The one simple habit that changed my entire business and life
Reading too many lifestyle blogs almost prevented Kyla from making money online. Are you struggling with the same thing?
By building on what my audience responded to I built a craft and lifestyle blog that got 40-50 comments per post, around 2000 views a day, monthly advertisers, and was publishing five days a week. Sounds successful, right? As a blog reader, I would have thought it was a booming, successful blog. At the time I was thrilled. But was also never going to make me a living.
Everything Quicksprout publishes is ridiculously helpful. This post about content creation strategies is no exception.
Yup. Your blog is your resume.
You've probably already read this. I have. I feel like I need to read it once a week for the rest of my life.
You Are Here: Blogging Advice.
Over and over, women sat down in front of my table – weary eyes with a single, fading spark – and said, "I want to be here, at X, but I just heard that I should be arriving here, at Y. What do you think?"
Run from the Y, I'd say. Run far, and fast, in the opposite direction of the should. Because the should – the Y – is a path that is not yours. It is a path for someone else, a path that very likely offers reward, but it is not your own. You found your own when you said "I want to be here, at X," and isn't that half the battle?
And a few posts you might have missed: How to create a style guide for your blog + 4 ways to reboot your business after a break. 
If you've recently read or written anything particularly helpful, leave links in the comments!